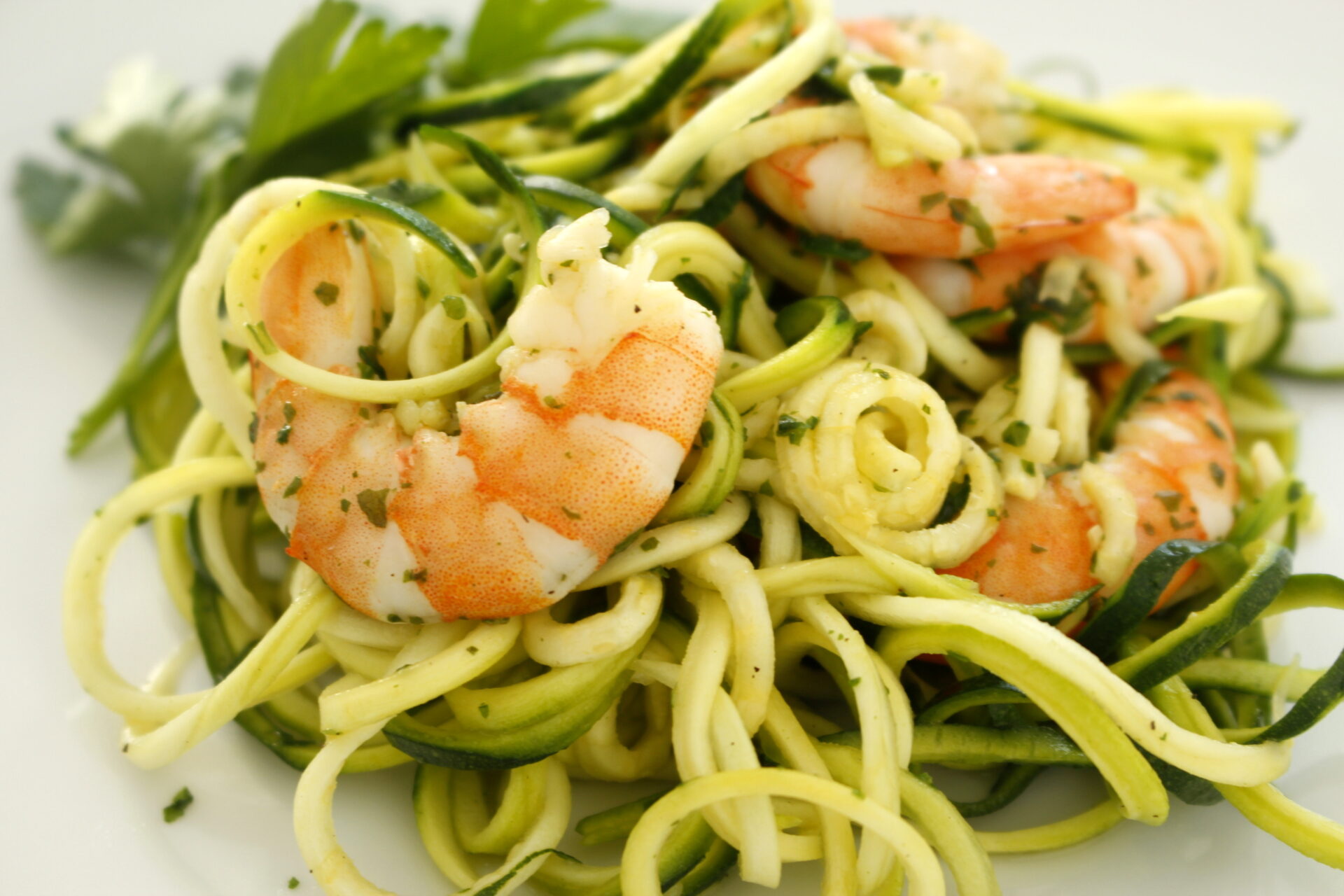 This year we are having a hot summer in Italy (actually, this is the way it should be … and I love it!) and, of course, we feel like eating light and refreshing food. Here is the perfect recipe that is prepared with zucchini and prawns. Zucchini are one of my favorite summer vegetables, rich in water (about 90%) and potassium, therefore re-hydrating and refreshing. This is an easy, flavorful, healthy dish, and it takes only 15 minutes and a small amount of cooking to prepare! This is also a gluten free, low-carb and high-quality source of protein.
The delicate flavor of zucchini goes very well with the savory taste of prawns. I recommend using a spiral vegetable cutter to prepare the zucchini, it works like a pencil sharpener.
Once prepared, the zucchini noodles should be served immediately because, as zucchini are very rich in water, they quickly lose their freshness. If you prefer a delicious vegetarian dish please check out zucchini spaghetti with pesto and cherry tomatoes.
SPAGHETTI DI ZUCCHINE CON GAMBERONI (ZUCCHINI SPAGHETTI WITH PRAWNS)
Preparation time: 15 minutes           Cooking time: 4 minutes               Servings: 4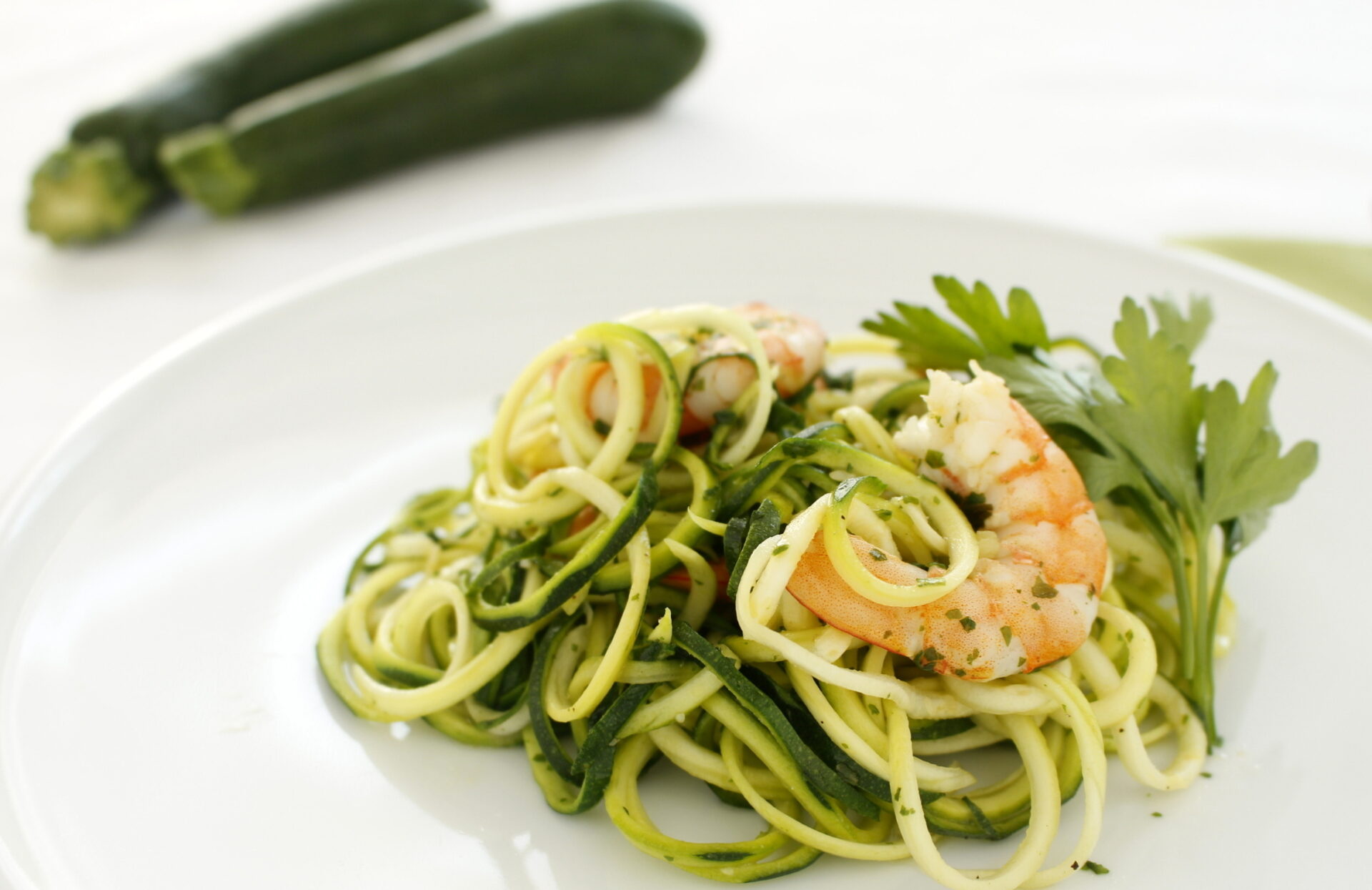 INGREDIENTS
5-6 medium zucchini
20 prawns, shelled and deveined
4 tablespoons olive oil (Extra Virgin)
3 garlic cloves, whole
2 tablespoons parsley, finely chopped
Freshly ground pepper
DIRECTIONS
1. Wash the prawns and pat dry with some kitchen paper
2. Wash the zucchini, cut off the ends. Prepare spaghetti by cutting zucchini into julienne strips using a zucchini spiralizer. Set aside
2. Heat the olive olive and garlic in a large skillet over medium heat. When it is hot, add the prawns and some pepper. Saute for a few minutes until they turn pink
3. Turn down the heat to low, add the zucchini and the parsley. Toss well and serve immediately. – Paola