At Tenuta Colombara, Piero Rondolino transforms the grains of rice in Acquerello, thanks to an exclusive process protected by an international patent.

Once it has been harvested, the rice is stored for at least one year in refrigerated silos: this gives the grains more bite and more flavour. Before packaging, the grains are reunited with their germ, which makes them rich and nutrient. It is a slow, slow careful process that has made Acquerello a unique rice throughout the world, recognised by the most famous chefs and favoured by the most demanding and knowledgeable kitchen.
ROOTS IN THE RICE TRADITION
The Rondolino family has been involved in rice growing since 1935, when Cesare Rondolino bought the Colombara Estate.

His son Piero, at the beginning of the nineties, creates the Acquerello project, which he is currently developing together with his wife Maria Nava and their children Rinaldo, Umberto and Anna, carrying on the business with passion and trying to improve the product thanks to technologies innovative.

Acquerello today represents Italian excellence in the world which, thanks to its uniqueness and extraordinary quality, reaches the whole world from Livorno Ferraris: from New Zealand to Peru.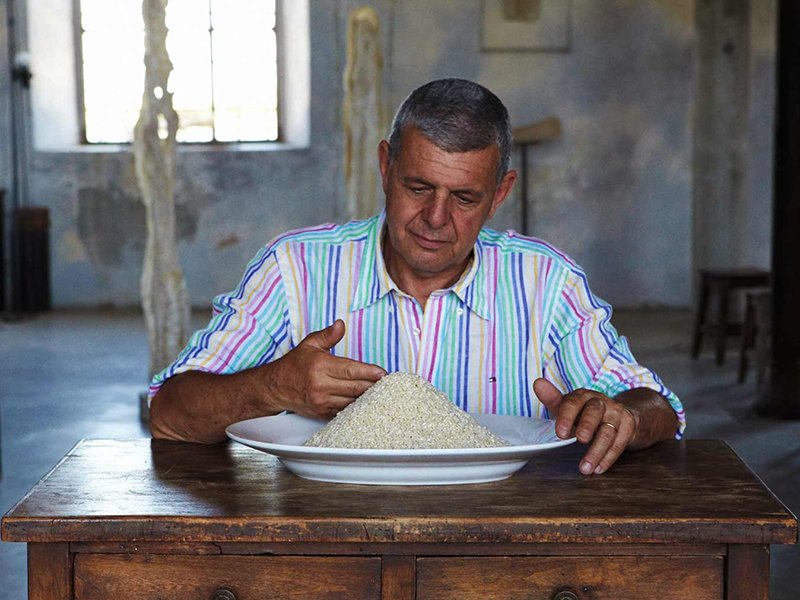 For me, quality is nothing more than a guarantee of constancy, where the standard that is respected is subjective, different from all the others.